Details:
Full Name: Eric Ryan Jones
Short Bio #1
Drawing on 20 years of experience, Eric strives to help business renegades accomplish their dreams while empowering their workforce to realize their potential.
Short Bio #2
Harnessing two decades of business proficiency, Eric aims to guide leaders in realizing their dreams and uplifting their teams to dream ambitiously.
Long Bio
Drawing from an expansive 20-year background, Eric offers a fresh lens in his coaching endeavors, using his own path to deeply understand and assist his clients in reaching their milestones. Catering to entities and individuals of all scales, he delivers customized coaching services honing in on the development of leadership skills, team unity, and insightful business strategies. His undeviating goal is to help business visionaries realize their dreams while molding organizations that champion the dreams of their staff and customers.
Onliness Statement: We are the only coaching business that cares as much about a founder's team, organization, and customers as they do.
Destination: We will empower 20 founders to build the business of their dreams by 2029 because we believe that when a founder's dreams are met, so are their employees and customers. 
Personal Details: Husband, Father of two girls, Christ Follower.
Favorite Quote: 
To be free. Such a thing would be greater than all the magic and all the treasures in all the world. – Robin Williams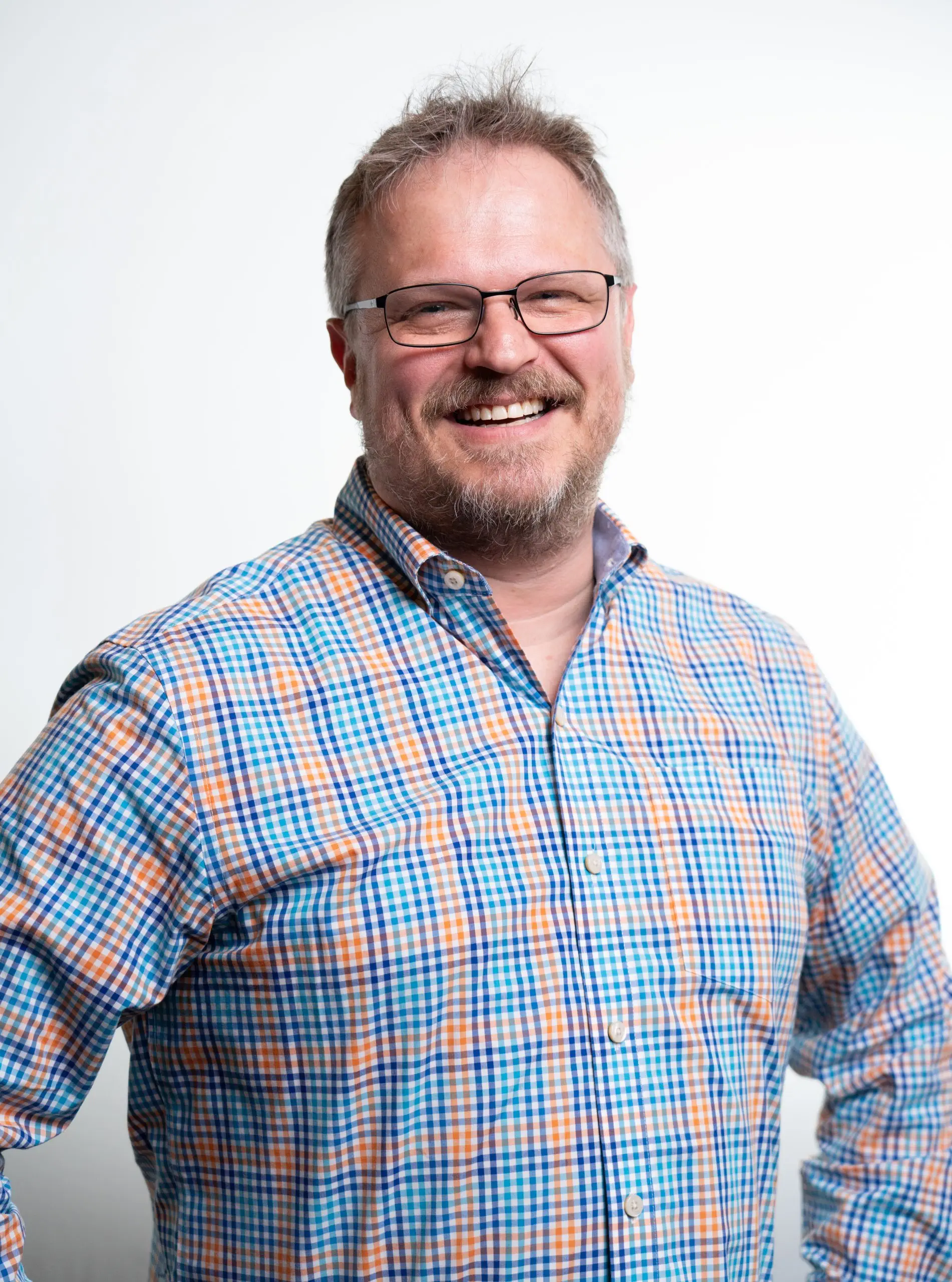 Renovate Leadership Program Brochure Renovate Leadership
Dark Blue
HEX: #061F5C
RGB: 6,31,92
CMYK: 34,24,0,64 Renovate Leadership
Orange
HEX: #D38C3F
RGB: 211, 140, 63
CMYK: 0,28,58,17
Media Kit Missing Something?