5 Min Business Health Score
5 Min Business Health Score
You are 5 minutes away from better understanding your business. Utilizing the S2 Diagnostic Tool developed by System & Soul, you'll understand where your company ranks across six key elements.
Once you've received your 5-min Business Health Score, you'll be eligible for a free business health report from Renovate Leadership. Don't worry; there isn't anything more you have to do. Just take 5 minutes to complete the assessment and sit back while we create your report!
Want even better results? Have your entire leadership team complete the assessment and we'll provide you with a comprehensive readout!
Want to get ahead of the game? Schedule your discovery call now to get your business health report!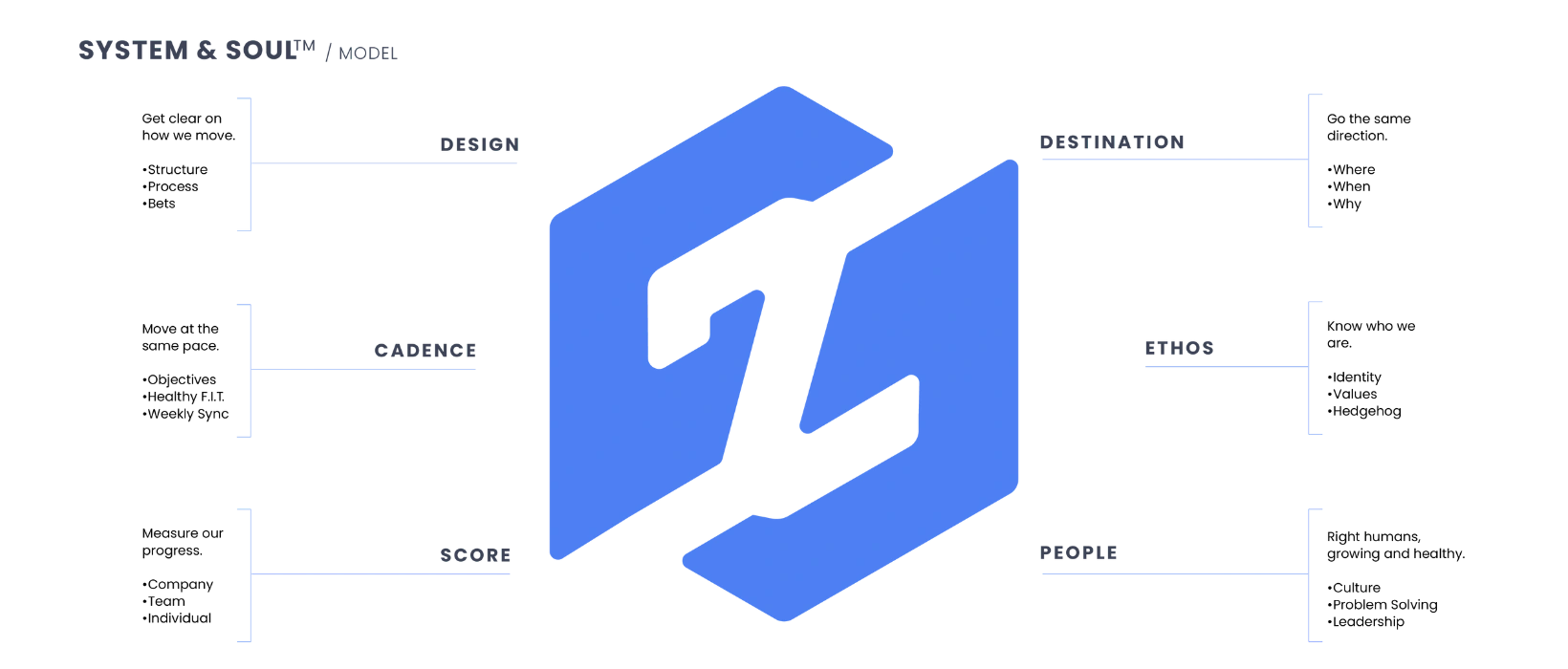 The 6 Key Elements
Design: Get clear on how your business is shaped and moves.
Cadence: Set the pace for your business and staff.
Score: Measure your progress from top to bottom.
Destination: Know where you're going and get everyone aligned.
Ethos: Know who you are and how to communicate it.
People: Right humans, right roles, growing, healthy, and contributing.